Orlando, Florida
I attended the 2019 Scuba Diving Industry Convention, DEMA, on November 13th and it was a day of finding new scuba related products and catching up with old friends.
Disclaimer: This blog and the information posted is based on my personal experience. Nothing in this post is sponsored and these thoughts are all my opinions.
Favorite Product of the Show:
Dive Stickers. No Fish Left Behind.
These stickers were created by a company from Switzerland and they are brilliant! Gone are the days of trying to draw the animals that you saw on a dive in your log. These stickers are beautiful photos of fish and other sea creatures and will have their names and scientific names printed underneath. There are packs for different regions as well as a shark pack and a fun cartoon pack. They will be creating packs in English very shortly. For more info, visit their website: http://dive-sticker.com
Most Useful Product of the Show:
Dry Case. Conquer Any Condition
The dry case is so cool! It vacuum seals so your phone is protected at depths of up to 100 feet for an hour. As shown by this display, the phone was put into a dry case and submerged in a fish tank! Not only does it keep your phone protected, you can still use all of the functionality of your phone while it is in the case. Dry case sells other water proof products as well, like a bluetooth speaker and all kinds of bags. For more info, visit http://www.drycase.com
Most Educational Product of the Show:
Stema Kids. Educational and entertaining building kits
STEMA Kids has created building kits that come with fun stories to motivate the building. For example, a manta ray can't find any friends to play with so the child's mission is to build the ray a robot ray friend! TOO CUTE! For more information visit http://www.stemakids.com
Coolest Tech of the Show: A
SubBlue. Where Form Meets Function
Subblue is a diver propulsion vehicle. You hold onto it and it pulls you through the water at a speed of up to 5 feet per second. It's rated for depths of up to 131 feet and the battery lasts for about thirty minutes. You can add an action camera, like a GoPro to the front of it and the DPV adds a whole new level to swimming, snorkeling, diving and free diving. For more info visit: http://www.subblue.com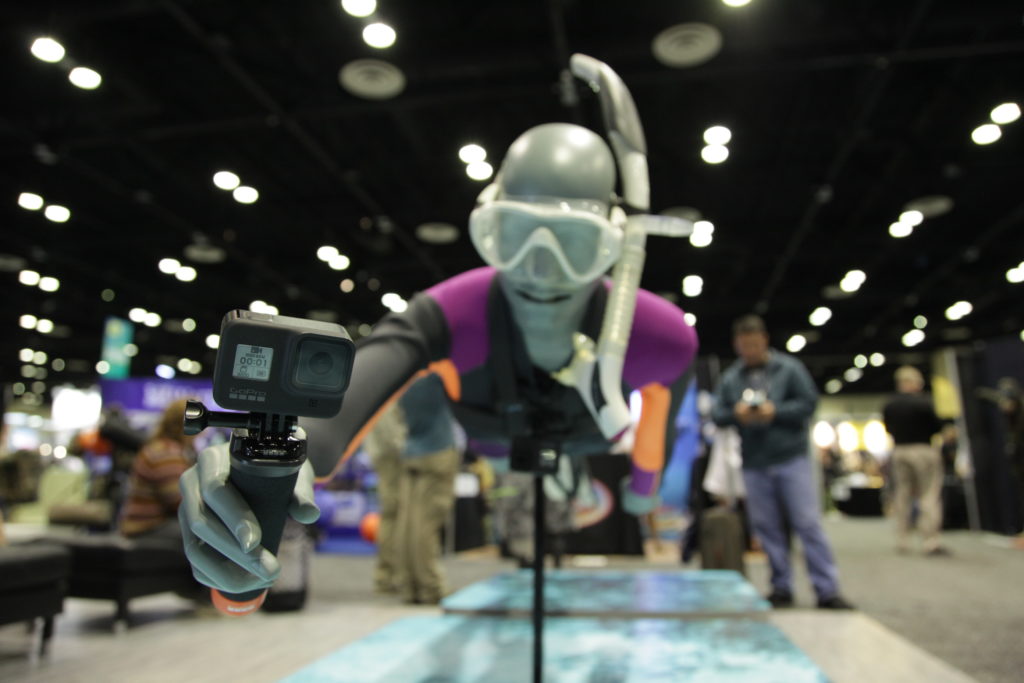 For more information about dema visit http://www.demashow.com
If you have any questions about this post, leave me a comment! Here are all of my social media links: